LATEST NEWS
Director of ISSP UL discusses high tech and innovation at the 4th Mechanical and Electrical Engineering Business Forum
November 26, 2021
ISSP UL's Director Andris Anspoks participated in one of the panel discussions devoted to high tech and innovation. During his short presentation ahead of the discussion, the Director introduced the participants with the ISSP UL's experience and expertise in materials science, as well as told about the opportunities provided by Institute's Materize platform for industry collaboration and innovation established within the scope of the CAMART2 project.
UPCOMING EVENT
CAMART2 management meeting in Stockholm
December 8-9
CAMART2 management meeting will take place in Stockholm. The collaboration partners from ISSP UL, KTH, and RISE will discuss progress achieved in a year 2021 and plans until January 2022.
During the meeting, all the involved Work Packages (WP) will have presentations followed by discussions.


Feel free to contact us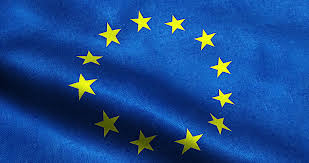 Project CAMART² has received funding from the Horizon 2020 framework programme h2020-widespread-01-2016-2017-teamingphase2 under grant agreement no. 739508