LATEST NEWS
The remarkable contribution of the CAMART2 project to the development of the ISSP UL
June 2, 2023
In its May issue (#5 (632)), the monthly journal Zinātnes Vēstnesis published by the Latvian Academy of Science, Latvian Council of Science, and the Latvian Union of Scientists, introduces its readers to the Institute of Solid State Physics, University of Latvia (ISSP UL).
The article tells the history of the ISSP UL and mentions the most significant projects implemented at the Institute: CAMART2, EUROfusion, Horizon Europe, National Research Program, European Space Agency, COST, EEA, M-ERANET, CERN, Taiwan-Latvia-Lithuania trilateral projects and more.
The article describes ISSP UL's path to becoming an internationally recognized leader in materials science and cross-disciplinary topics, mentioning the CAMART2 project as one of the most significant driving forces in enhancing the Institute's scientific competitiveness, research and innovation ecosystem.
UPCOMING EVENT
The 5th World Congress of Latvian Scientists
June 27 - 29

Carrying on an established tradition, the 5th World Congress of Latvian Scientists "Research Latvia" will take place from 27th to 29th June 2023 in Riga.

The congress is one of the widest-reaching events in Latvian science, gathering Latvian science ecosystem stakeholders from all over the world. The congress program is divided into three interdisciplinary and interlinked topics – Science Impact, Green Transition and Digital Transformation – to focus on the analysis and potential solutions of present and future societal and global challenges.

The Congress will feature Latvian and diaspora researchers, young researchers, students, entrepreneurs, international and local partners, and representatives from national and international public administration institutions and politicians.

The ISSP UL's Deputy Director for Science, Dr.habil.phys. Andris Šternbergs will be among the speakers at the congress. A number of ISSP UL's researchers will take part in the poster session, and the Institute will also be represented at the Expo area of the congress.
Feel free to contact us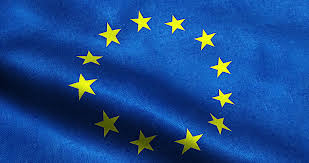 Project CAMART² has received funding from the Horizon 2020 framework programme h2020-widespread-01-2016-2017-teamingphase2 under grant agreement no. 739508