LATEST NEWS
Visiting battery researchers in Germany
September 16, 2022
At the beginning of September, the leading researcher from ISSP UL's Laboratory of Materials for Energy Harvesting and Storage, Dr. Phys. Gints Kucinskis, visited fellow scientists working at three different institutes in Stuttgart and Ulm (Germany): Dr. Markus Joos, a researcher at Max Planck Institute for Solid State Research, Dr. Denis Kopljar, group leader at German Aerospace Center, and Dr. Thomas Waldmann and Dr. Mario Marinaro – team leaders at ZSW: Center for Solar Energy and Hydrogen Research Baden-Wurttemberg.
UPCOMING EVENT
Researcher's Night at the ISSP UL
September 30, 2022
The Researchers' Night is an event dedicated to explaining and promoting of science achievements in Latvia, as well as allowing the general public to look into the secrets of scientific laboratories. The Researchers' Night is an initiative of the European Commission, which takes place annually on the last Friday of September simultaneously in all the countries of the European Union. This year the Researchers' Night will take place on September 30.
The European Researchers' Night is a Europe-wide public event funded by the Marie Skłodowska-Curie actions (MSCA). It brings researchers closer to the public to showcase the diversity of science and its impact on citizens' daily lives, and to stimulate interest in research careers, especially amongst young people.
Feel free to contact us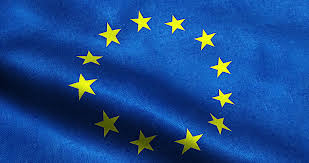 Project CAMART² has received funding from the Horizon 2020 framework programme h2020-widespread-01-2016-2017-teamingphase2 under grant agreement no. 739508